Benefits of the GazCal Chlorine Gas Generator
Chlorine is a reactive gas and difficult to handle and store using traditional gas cylinders. Accuracy and shelf life of stored gas cylinders is poor. The Euro-Gas GazCal Gas Generator was specifically developed to overcome such problems.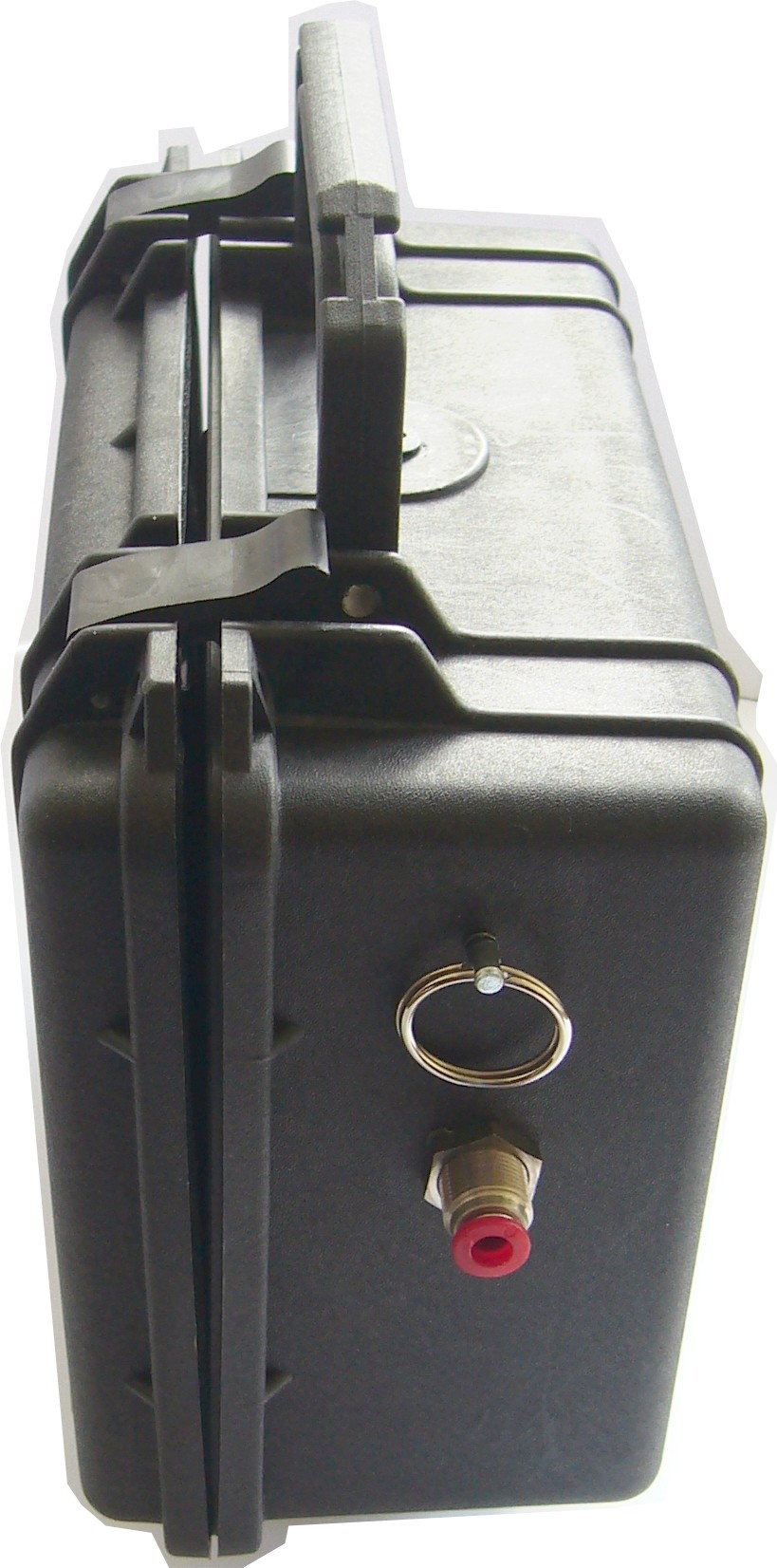 Chlorine Gas Generators are widely used for Chlorine test and calibration, particularly in the water treatment industry, for the following advantages:

  The GazCal can generate Chlorine from as low as 0.5ppm, offering smallest of calibration measurements.

  The versatility of the GazCal Chlorine Gas Generator is a key advantage as it produces Chlorine from 0.5ppm up to 20.0ppm in 0.1ppm steps. Thus many different concentration levels can be produced from one device.

  The GazCal does not suffer from short shelf life issues. When the unit is switched off, the gas cell is off.  The unit can reliably be used for 5 to 10 years, sometimes without change of generator cell, and only requiring an annual calibration re-certification offered by Euro-Gas or resolved by an on-site instrument department.

  The gas generator cell has lifetime of 500ppm hours which, as an example, equates to 100 hours of constant use at a 5ppm concentration level; enough for at least 400 individual calibrations. The cell life indicator shows the effective life of the generating cell. Once the effective life of the cell is over, a new generating cell can be installed.

  A conventional small 58 litre gas capacity/cylinder, in comparison, will typically provide around 5 – 10 calibrations per cylinder (according to the experience of the engineer carrying out the calibration of the gas detector). Therefore the gas generator may initially be more expensive to purchase, however in the longer term, the gas generator pays for itself over and over again. The generator also allows for a variety of gas concentration mixtures to be produced, with simple ease of use of the device and requiring only a battery re-charge every 8 – 10 hours of usage.

  The GazCal Chlorine Gas Generator is certified to produce Chlorine gas mixtures within +/-10% nominal value and only needs recertification once per annum.  Chlorine Gas mixtures in cylinders are certified to a tolerance of +/-5% at concentration levels of 5ppm and above, so in fact there is little differential when you are calibrating a fixed Chlorine detection system at alarm points of around 2ppm and 5ppm. Moreover, the generator enables you to produce a stable 2ppm concentration.

  The gas generator is of a compact and rugged construction for the most aggressive environments, suitable for test and calibration in the laboratory and on-site, with a choice of mains or rechargeable battery operation.
The ease of carrying a gas generator around in the back of a vehicle, and using it for Chlorine gas calibrations when required, is ideal for onsite personnel like Water Treatment site engineers  It does not require warm-up time and the dial-up digital display ensures ease of setting the required ppm level, so it can be used by non-technical personnel.

  The gas generator is available in 0.5 and 1.0 litre per minute flow rate options. Precalibration options enable the user to specify calibration of unit for their application: Low range at 1ppm & 3ppm; Mid range at 5ppm & 10ppm or Full range at 10ppm & 20ppm.

  The gas generator can be used for calibration of chlorine measuring equipment and for the cross-calibration of Chlorine Dioxide ClO2, Phosgene COCl2, Hydrogen Fluoride HF, Ozone O3 and Fluorine F2 equipment.
Disadvantages of Traditional Gas Cylinders

  In comparison, traditional gas cylinders of Chlorine have such disadvantages as:
Chlorine cannot be kept stable within gas cylinders below 5ppm concentration.

  With gas cylinders, you can only achieve one specific mixture or concentration per cylinder purchased.

  The guaranteed shelf life of a gas cylinder is only a maximum of 6 months for Cl2 mixtures. Therefore they quickly go out of date. Then the cylinder must be replaced, empty or full.

  Traditional gas cylinders may be heavy to transport and have transportation hazards for engineers travelling to site.

  Stainless Steel regulators must be used with Chlorine gas mixture cylinders and should always be removed immediately following usage and preferably purged with Nitrogen after use (due to the internal brass components potentially adsorbing Chlorine). Both Chlorine gas mixture cylinders and regulators are reasonably expensive.
To achieve reliable Chlorine gas calibration, it is not always just about whether you use gas cylinders or gas generators. It is also about the integrity of the gas sampling system. Chlorine easily adsorbs on the walls of incorrectly used sample tubing or gas flow caps.  Therefore always use either good quality PTFE or polyurethane sample tubing and minimise the length used, that is  < 1 metre between calibration device and gas flow cap.  The flow cap must be manufactured in a material which does not adsorb Chlorine, eg. PTFE.
All Chlorine gas calibrations should preferably be made at a minimum of 1.0 litres/minute flow rate to try and offset potential adsorption risks.
Therefore, the key to successful Chlorine gas calibration is both the integrity of the gas source and more specifically the gas sampling system.