GazCal Chlorine Gas Generator 0.5L/min
Product Code: GazCal 0.5L/min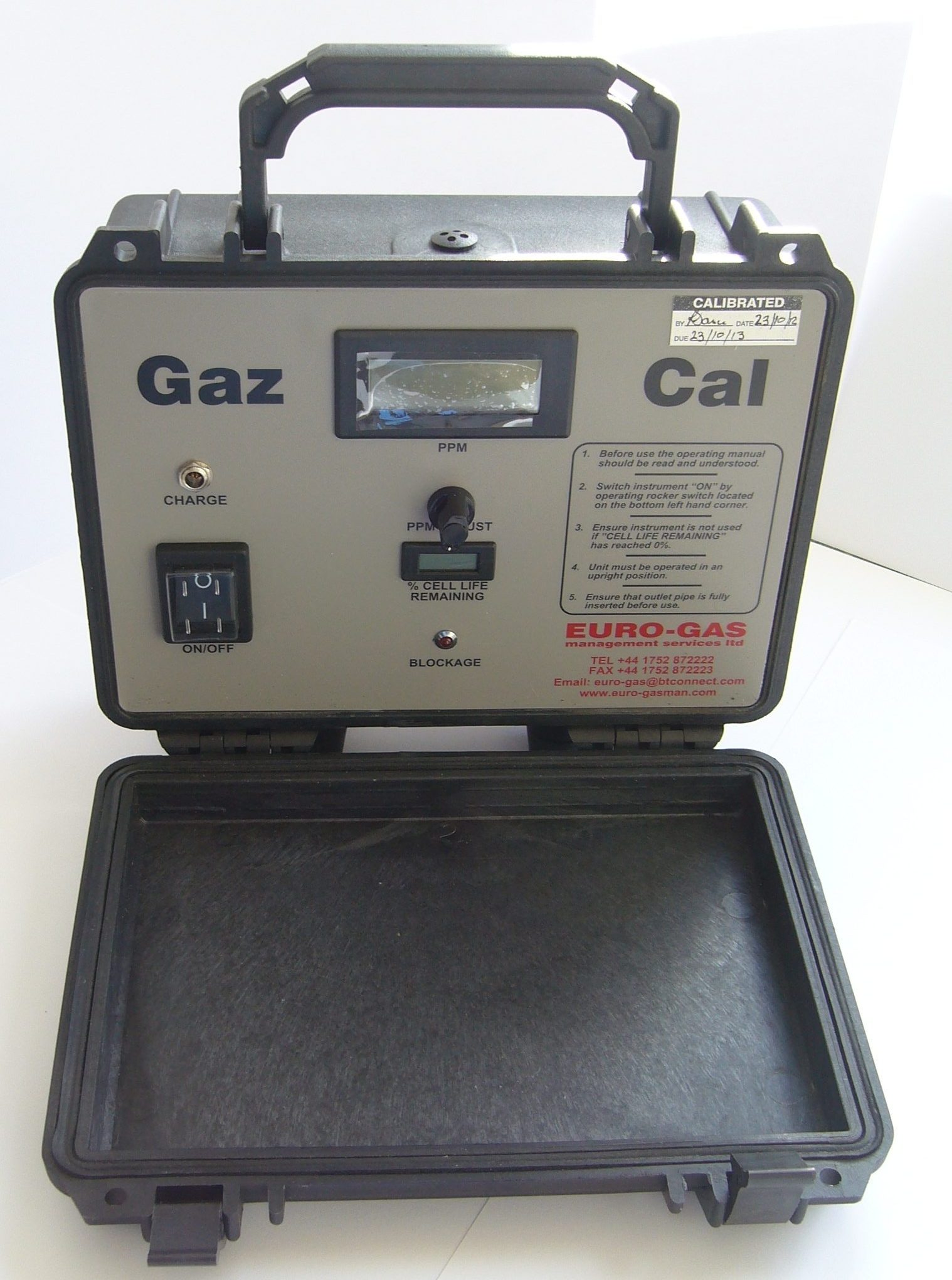 Quick Overview
GazCal portable Chlorine Gas Generator for test and calibration with LCD display and rechargeable battery.
Add to enquiry
Details
The GazCal is a rugged, portable and battery operated unit suitable for test and calibration of Chlorine (Cl2) both in the laboratory and in the field. The Chlorine gas generator unit has an LCD display and rechargeable battery.
Some gases are highly reactive and difficult to handle and store using traditional cylinders. Chlorine is one of these gases. With traditional cylinders, accuracy and shelf life of the stored gas cylinder is poor. To overcome such problems, the GazCal Gas Generator was developed for Chlorine.
Utilised across many industries worldwide, the GazCal Chlorine gas generator is particularly popular with water authorities and for water treatment. The unit needs little warm-up time and can be operated by non-technical personnel, providing instant test and calibration source.
Details:
Housed in portable black robust carrying case with shoulder strap and supplied with 1 metre sample tubing, battery charger and manual.

GazCal generating range: 0.5 – 20ppm at 0.5 litre/minute flow rate option.

Low range, mid range and full range Chlorine calibration options available.

Dimensions: 240 x 110 x 220mm (Width x Depth x Height).