Applications of Euro-Gas Sensor Ranges
The Euro-Gas gas sensor and circuitry ranges offer unique features and advances for end product performance, ensuring cost effective, high quality solutions for gas detection equipment manufacturers and system installers.
Carbon Monoxide monitoring in car parks, residential and fire detection systems can specifically benefit from the low cost ECO-Sure® CO sensor. Guaranteed to operate continuously for over five years, ECO-Sure is a revolutionary design of high performance electrochemical sensor available as a single sensor and with circuitry to provide 4-20mA or digital output. For example, Euro-Gas offers a TÜV approved package for Carbon Monoxide detection, with conformity to VDI 2053 Standard, developed specifically for underground car park gas detection.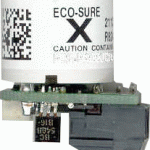 Where long-term Carbon Monoxide monitoring is critical, the new ECO-Sure X®version provides 10 year warranted lifetime and therefore, a a unique selling point for manufacturers.
For medical applications, the LXH CO sensor is designed for the detection of Carbon Monoxide in air, where Hydrogen is a cross-interferent. The primary application of the LXH sensor is for breath measurement and is perfect for monitoring equipment utilised in 'stop smoking' programmes.
Our NEW Ammonia sensors are available for low and higher ranges in unbiased and biased designs. These low cost sensors are perfect for portable and fixed applications including industrial and refrigeration monitoring. With low cross-sensitivity to methanol, the sensors are highly stable and reliable.
See our NEW NO2 sensors for lowest cost monitoring solution with fast response. Euro-Gas also offers transmitter solutions for industrial, environmental and car park monitoring.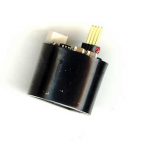 Utilising solid state technology, our fast response Hydrogen sensors present lifetime of five years and choice of transmitters. Solutions are also available for industrial Oxygen, Hydrogen Sulphide, Nitrogen Dioxide and flammable gas monitoring.
The latest Carbon Dioxide C1 and C2 dual beam infrared sensors deliver speed and low power consumption at 3.5mW; ideal for portable and battery powered instruments. The latest sensor version is the C2 High Speed. Also available are housed CO2 monitors with ppm and volume ranges, including the gas warning system for beer cellars.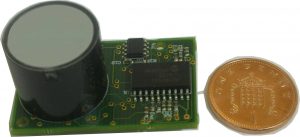 Euro-Gas sensors and accessories suit a wide range of applications, from air quality and HVAC to automotive, process control and more.
As our sensors are also utilised in our own gas measuring systems and monitors, you can choose from our selection of add-ons and accessories to provide a complete solution when required. So, for example, whether you are a worldwide Original Equipment Manufacturer requiring the ECO-Sure CO sensor only; or a new Company looking for a precalibrated CO transmitter and installation kit to install into your own enclosure; or you may be an electrical contractor looking for a housed CO system complete with gas detection controller… we have a solution to meet your requirements.
Should you be interested in finding out about any of our sensor range in greater depth, please contact us by telephone, fax or by emailing us at [email protected]. We would be delighted to discuss your Company's gas sensor requirements and how we may assist. If you cannot find the solution or gas sensor you are looking for, please contact us and we will be pleased to find the detection solution for you.