Oxygen O2 Gas Measuring System, 0-25% vol
Product Code: 2112B4533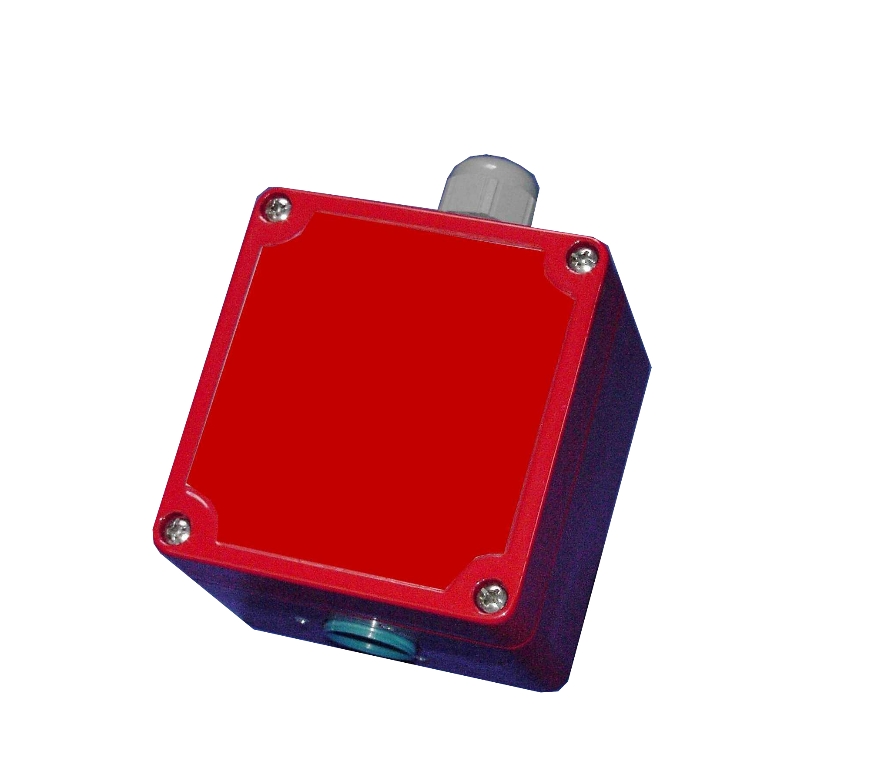 Quick Overview
Oxygen O2 Gas Measuring System, 0-25% volume O2
Details
Oxygen O2 Gas Measuring System
– O2 SL sensor, 4-20mA transmitter and installation kit in aluminium housing.  PG11 cable gland.
Measuring Range: 0-25% vol. O2
Sensor size included: see datasheets
Part no: 2112B4533
Power supply: 24V d.c.  Output: 4-20mA
The Oxygen O2 Gas Measuring System determines the concentration of O2 gas in the air at ambient temperatures of -20° C to +45° C. Housing is aluminium and suitable for wall mounting.
Basic processing and output of the measured values (linear output, 4-20 mA) are integrated into the measuring system. Evaluation and further processing of the measured values occur in downstream devices selected by the user (for example, ventilation systems, limit monitors, display, programmable logic controllers). 
Note: Please refer to individual datasheet for detailed information on this sensor and its dimensions.
Available accessories:
– Test/calibration gas cap (part no. 2112B1010)
– Gas detection controller (part nos. 2112BGWZ-S2/-S4/-S6)
– MODBUS card (part nos. 2112B1050/2112B1055) 
– Replacement gas sensor transmitter module (part no. 2112B4532)