Oxygen O2 Gas Measuring System, Zirconium Dioxide, 0.1-25% vol
Product Code: 2112B4533ZR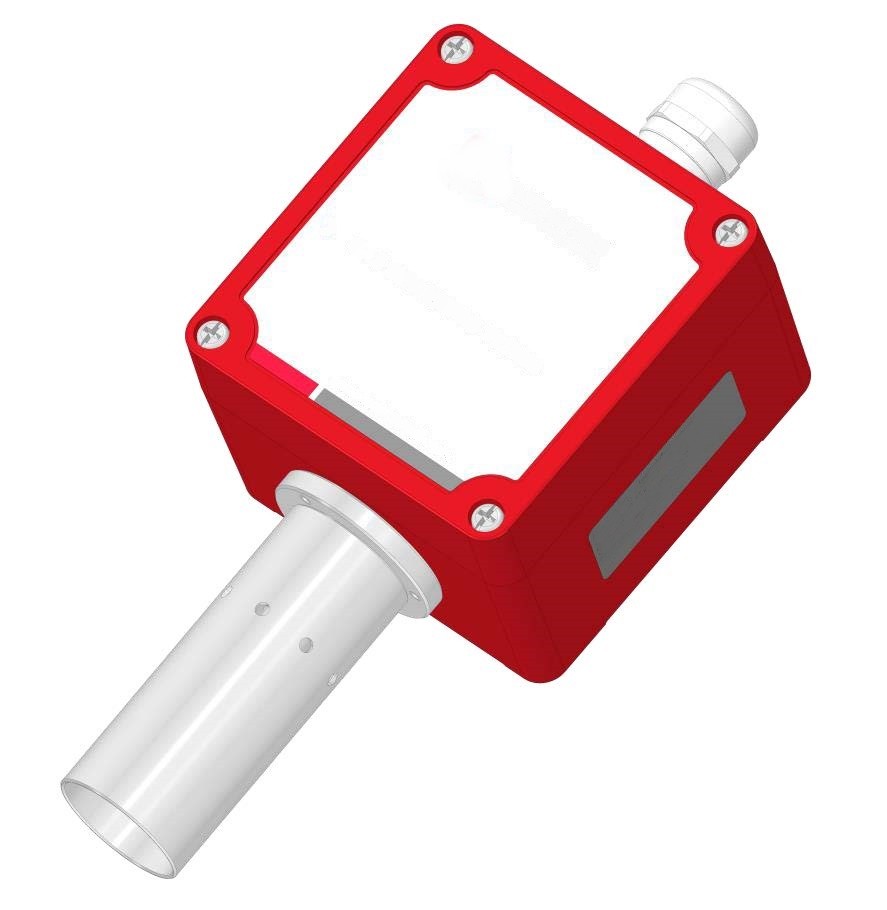 Quick Overview
Oxygen O2 Gas Measuring System, Zirconium Dioxide, 0.1-25% volume O2
Add to enquiry
Details
Oxygen O2 Gas Measuring System
– O2 Zirconium Dioxide sensor, 4-20mA or 0-10V transmitter and installation kit in aluminium housing.  PG11 cable gland.
Measuring Range: 0.1-25% vol. O2
Part no: 2112B4533ZR
Power supply: 24V d.c.  Output: 4-20mA or 0-10V on request

The Oxygen O2 Gas Measuring System determines the concentration of O2 gas in the air, through partial pressure method, at ambient temperatures of -20° C to +60° C. Housing is aluminium and suitable for wall mounting.
Basic processing and output of the measured values (linear output, 4-20 mA or 0-10V) are integrated into the measuring system. Evaluation and further processing of the measured values occur in downstream devices selected by the user (for example, ventilation systems, limit monitors, display, programmable logic controllers).
The advantages of using a Zirconium Dioxide sensor for Oxygen measurement include:
Resistance to vibration and thermal shock.

Easy calibration.

No reference gas required.

High precision and sensitivity.

Fast response time.

No dehydration of the sensor.

Long life time of around 3-5 years.

Good temperature range of -20° C to +60° C.
The disadvantages of using a Zirconium Dioxide sensor compared to a standard electrochemical sensor include:
Can not measure less than 0.1 Vol% O2.

Less precise if flammable gases are present.

When used in high humidity, condensation can occur and damage the sensor.

High energy demand.

Note: Please refer to individual datasheet for detailed information on this sensor and its dimensions.
Available accessories:
– Test/calibration gas cap (part no. 2112B1010-ZR)
– Gas detection controller (part nos. 2112BGWZ-S2/-S4/-S6)
– MODBUS card (part nos. 2112B1050/2112B1055)