EcoSense AQM Indoor Air Quality Monitor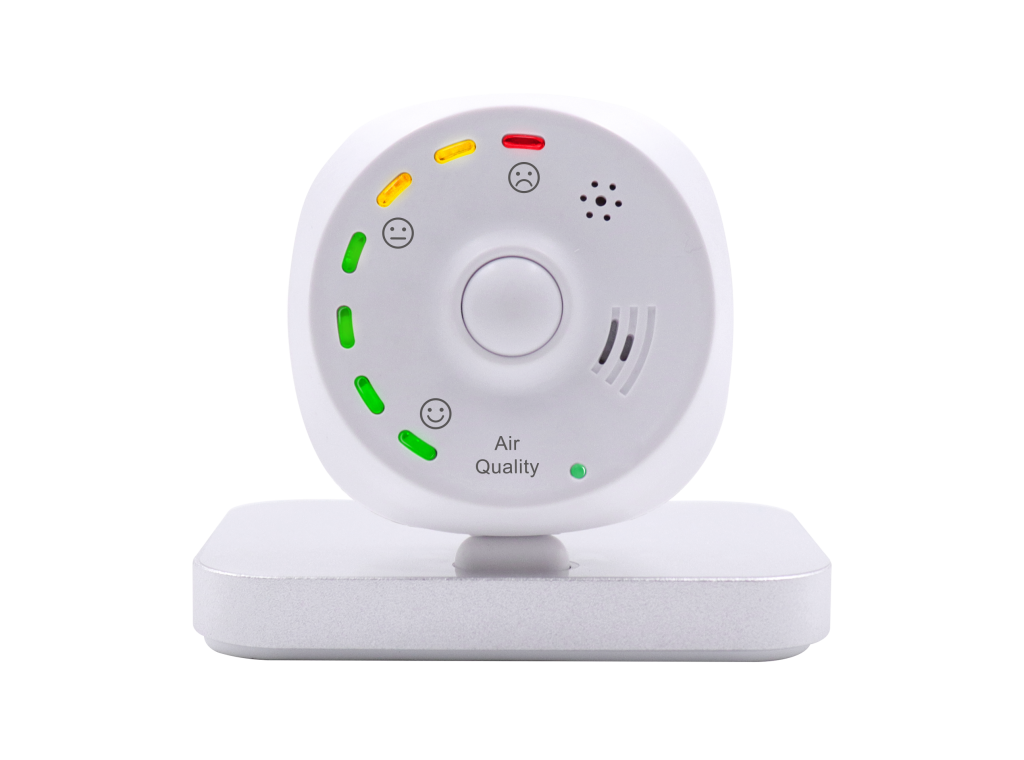 A mobile rechargeable indoor air quality monitor with smiley face and traffic light LED system.
Whether it is a public indoor space, like a school or university, a home or a working environment, air pollution is widespread and affects people's health for a long time.
Indoor air pollution also provides a carrier for viruses. The more serious the gaseous pollution, the higher the spread rate of virus transmission.
Providing real-time and accurate monitoring of indoor air pollution can help us to manage air quality more effectively. This can be through simply opening a window in a school or home. Or at work, through the operation of more sophisticated ventilation systems or air purification equipment. Or in a medical or care environment, through extra disinfection or sterilization treatment.
Monitoring indoor air quality is of great significance to people's health, improving the quality of life and preventing disease and infection. Effective indoor air pollution monitoring is crucial to improve environmental hygiene and our quality of life.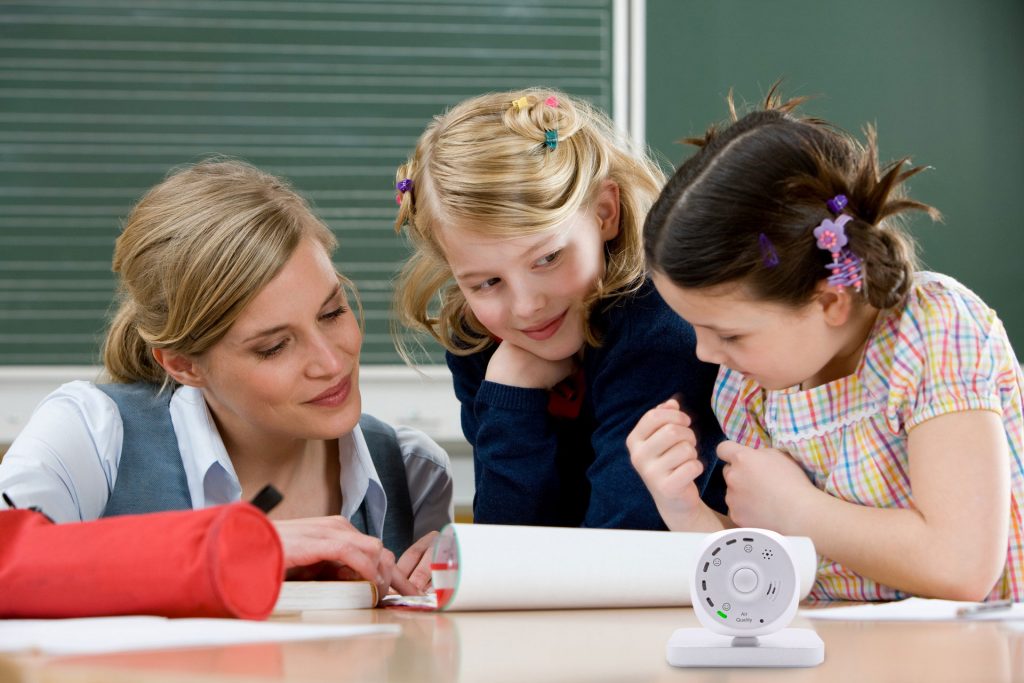 Applications of the AQM Monitor: Ideal for classrooms, schools, universities/colleges, offices, communal areas, homes, residential/care homes and light industrial applications.
Includes: Mobile AQM unit, docking station and USB charging cable.
Technology: Features our advanced solid state sensor technology to measure important air quality pollutant multi-gases and VOCs (Volatile Organic Compounds).
Colour Options: White with silver docking station OR Black with silver docking station
Part number: 2112B8000-AQM