Fixed Gas Detector Applications
Fixed gas detectors offer continous monitoring of potentially hazardous environments for the protection of personnel and plant.
Euro-Gas Gas Measuring Systems are permanent, wall mounted solutions, which incorporate our own ranges of high performance gas sensors. Offering a host of unique features and benefits, sensing technologies include electrochemical, solid state and infrared. Please see 'Fixed Gas Detector Benefits' for more details.
The release of toxic gases, oxygen deficiency or enrichment, as well as the presence of flammable gases and vapours can be monitored with our range of fixed gas detectors. When detected at an early stage, ventilation, alarms and/or shutdown procedures can be implemented downstream.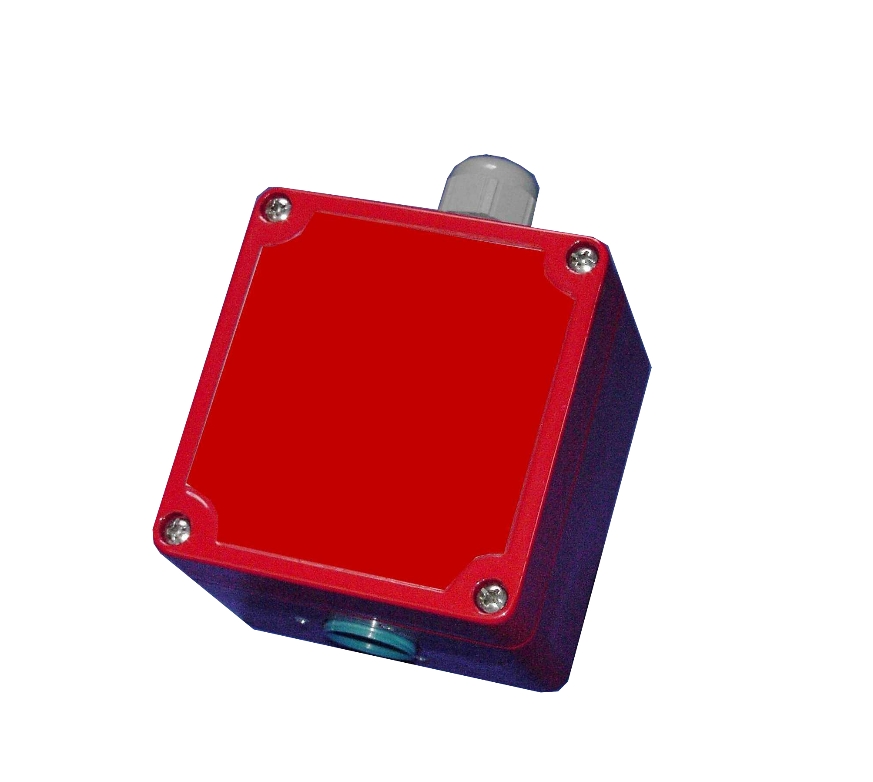 Carbon Monoxide monitoring, including in car parks, basement areas and tunnels can specifically benefit from our ECO-Sure® CO Measuring System. The sensor is guaranteed to operate continuously for over five years and is a revolutionary design of high performance electrochemical sensor. The circuitry is a TÜV approved package for Carbon Monoxide detection, with conformity to VDI 2053 Standard, developed specifically for underground car park gas detection.
Where long-term Carbon Monoxide monitoring is critical, the new ECO-Sure X® version provides 10 year warranted lifetime and therefore, a a unique selling point for installers.
For industrial monitoring, our SureCell Gas Measuring Systems offer fast and reliable detection, whilst our H2 System utilises solid state technology with fast response Hydrogen sensor and lifetime of five years. Solutions are also available for industrial Oxygen, Hydrogen Sulphide, Nitrogen Dioxide and flammable gas monitoring.
Edit
The latest Carbon Dioxide dual beam infrared sensors deliver speed with ppm and volume ranges, including the gas warning system for beer cellars. Available for general CO2, indoor air quality, HVAC or industrial monitoring, the C3 infrared sensors offer long-term stability in a compact, cost-effective package.
The Gas Measuring Systems provide 4-20mA output signal. Carbon Dioxide Systems also offer an alternative voltage output. Housing of the Gas Measuring Systems is aluminium and suitable for wall mounting. Basic processing and output of the measured values (4-20mA linear output) are integrated into each measuring system. Evaluation and further processing of the measured values occur in downstream devices selected by the user, for example, ventilation systems, limit monitors, display or programmable logic controllers.
Where required, Euro-Gas offers MODBUS cards to convert the 4-20mA signals from the Gas Measuring Systems into digital signals. This digital signal can be transferred via a serial RS485 interface to a central computer, which can be located up to 1,000 metres away (see MODBUS card part nos. 2112B1050/2112B1055).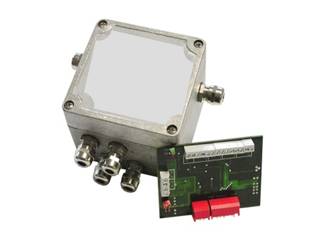 Alternatively, choose from our Limit Monitors/Gas Detection Controllers, which are programmable, self-monitoring and equipped with a rolling, alphanumeric display. They evaluate the signal measured by the Measuring Systems to which they are connected, (for example: toxic or explosive gases; Oxygen, Carbon Monoxide, Carbon Dioxide, etc.). When the values exceed or fall below a defined limit value, they emit an alarm or trigger other downstream functions, such as ventilation, in two stages. Two to six different measuring systems can be connected to one Limit Monitor via 4-20mA interfaces. Thus, one Limit Monitor can monitor different types of gases simultaneously (see part nos. 2112BGWZ-S2/-S4/-S6).
As our sensors are also utilised in our own gas measuring systems and monitors, you can choose from our selection of add-ons and accessories to provide a complete solution when required. To download or print a product listing, including sensors, circuitry, measuring systems, monitors and accessories, please go to our Gas Sensor & Transmitter Listing.