Nitrogen Dioxide NO2 Gas Measuring System, 0-20ppm
Product Code: 2112B9995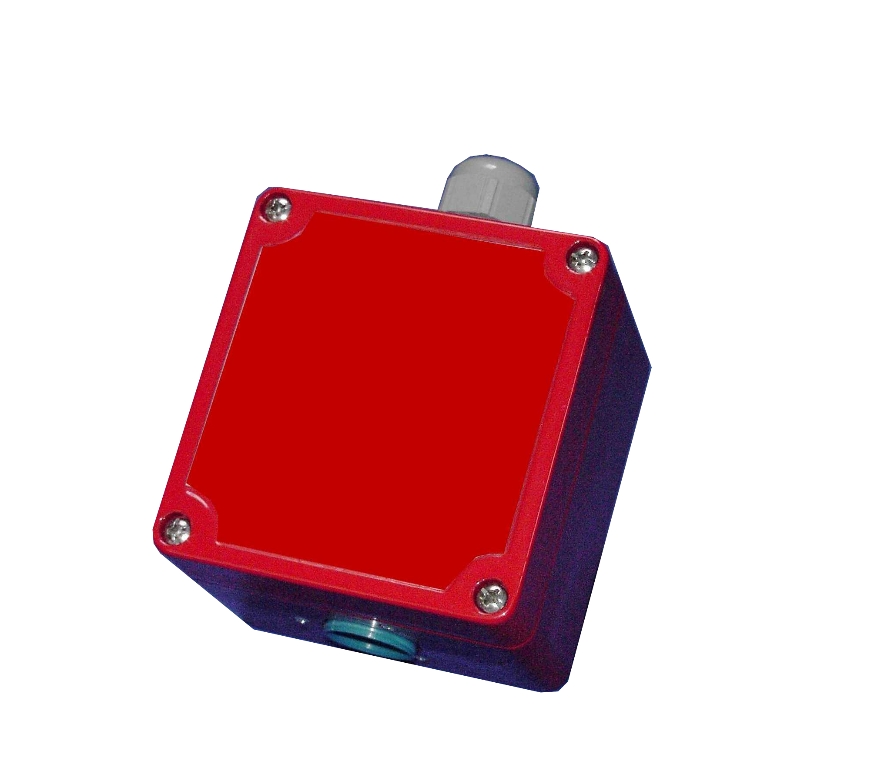 Quick Overview
Nitrogen Dioxide NO2 Gas Measuring System, 0-20ppm
Details
Nitrogen Dioxide NO2 Gas Measuring System – NO2 2E sensor, 4-20mA transmitter and installation kit in aluminium housing. PG11 cable gland.
Measuring Range: 0-20ppm NO2
Size: Includes 4 SERIES sensor, 2 Pin
Part no: 2112B9995
Power supply: 24V d.c.  Output: 4-20mA
The Nitrogen Dioxide NO2 Gas Measuring System determines the concentration of NO2 gas in the air at ambient temperatures of -20° C to +45° C. Housing is aluminium and suitable for wall mounting, providing an easy solution for the measurement of Nitrogen Dioxide. 
Basic processing and output of the measured values (linear output, 4-20 mA) are integrated into the measuring system. Evaluation and further processing of the measured values occur in downstream devices selected by the user (for example, ventilation systems, limit monitors, display, programmable logic controllers). 
The NO2 sensor incorporated offers an expected operating lifetime of two years. The sensor and transmitter can be replaced when required.
Directives to limit and decrease Nitrogen Dioxide emissions are becoming more commonplace around the world. Power stations and traffic are the main sources. Major road networks and urban areas have the highest levels of Nitrogen Dioxide. However, in homes with gas stoves, kerosene heaters, or unvented gas space heaters, indoor levels often exceed outdoor levels and put at risk people's health.
This measuring system is precalibrated. A test gas cap, available as an additional item, offers ease of test and calibration. This solution is particularly popular for monitoring levels in underground car parks.
Note: Please refer to individual datasheet for detailed information on this sensor and its dimensions.
Available accessories:
– Test/calibration gas cap (part no. 2112B1010)
– Gas detection controller (part nos. 2112BGWZ-S2/-S4/-S6)
– MODBUS card (part nos. 2112B1050/2112B1055) 
– Replacement gas sensor transmitter module (part no. 2112B9999)
– NO2 2E gas sensor, 0-20ppm NO2 (part no. 2112B9998)