Longlife Polyurethane Flexible Clear Tubing
Product Code: 2112B10098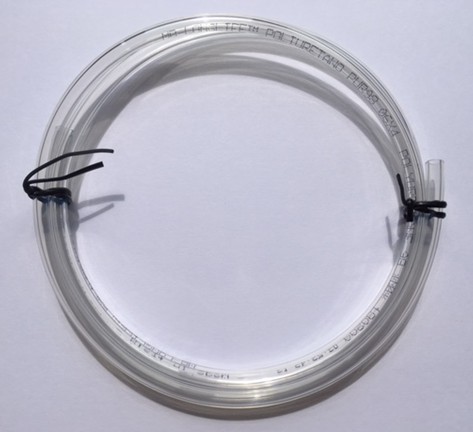 Quick Overview
Longlife Polyurethane flexible clear tubing hose, suitable for the flow of gases, including compressed calibration and test gas
Details
Longlife Polyurethane flexible clear tubing hose, suitable for the flow of gases, including compressed calibration and test gas.
Provided in 1m lengths as standard. Longer lengths can be provided on request.
Part no: 2112B10098
Details: 1m length as standard, Outer diameter 6mm, Inner diameter 4mm, clear

This is a high quality, longlife polyurethane tubing suitable for flow of gases, compressed calibration and test gases, including high reactive and sticky gases like Chlorine. Polyurethane is a flexible hose material suitable for a range of temperatures from -40 to +60 degrees Celcius.
The tubing is offered in 1m lengths as standard but we can also quote for longer lengths where required.