Phosphine PH3 4-PH3-1000 SS Gas Sensor, 0-1000ppm PH3
Product Code: 2112B1113400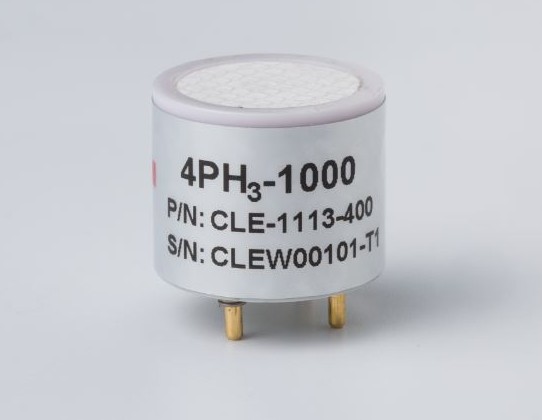 Quick Overview
Phosphine PH3 4-PH3-1000 SS gas sensor, 0-1000ppm PH3
Add to enquiry
Details
4-PH3-1000 Phosphine PH3 SS gas sensor
Standard Measuring Range: 0-1000ppm PH3.
Size: 4 series
Part no: 2112B1113400 (CLE-1113-400)
This high range Phosphine sensor offers resolution of 1ppm with output current proportional to PH3 concentration in ppm range. It has an expected operating life of two years in air and is housed in standard 4 series size.
Note: The graphic of this sensor is an example only and sensor cap/body colour may vary depending upon gas sensor type ordered or manufacturing modification.Please refer to individual datasheet for detailed information on this sensor and its dimensions.