HCHO Formaldehyde sensor in small size, 0-1ppm HCHO
Product Code: 2112B150350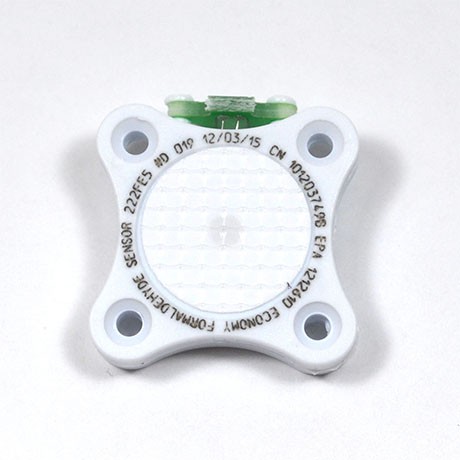 Quick Overview
HCHO Formaldehyde sensor in compact size, 0-1ppm HCHO
Add to enquiry
Details
HCHO Sensor – Formaldehyde sensor in small size, 0-1ppm HCHO
Measuring Range: 0-1ppm HCHO Formaldehyde
Size: compact size
Part no: 2112B150350
NEW HCHO Formaldehyde sensor in small size, 0-1ppm.
This sensor is capable of reading up to 10ppm HCHO and linearity is currently being determined up to this higher range.
Note: The graphic of this sensor is an example only and sensor cap/body colour may vary depending upon gas sensor type ordered or manufacturing modification. Please refer to individual datasheet for detailed information on this sensor and its dimensions.

Available options and alternative solutions:
– Formaldehyde Voltage precalibrated transmitter complete with sensor and connector wire, 0-1ppm HCHO, part no. 2112B150352