Flammable Gases – CAT16 Catalytic Pellistor Elements, 0-100% LEL
Product Code: 2111B2016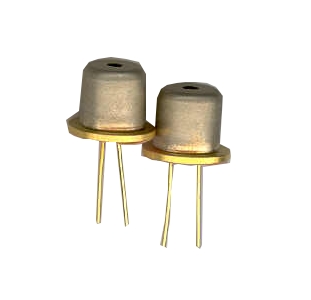 Quick Overview
Flammable gases - CAT16 pellistor element pair, 0-100% LEL
Add to enquiry
Details
CAT16 Pellistor catalytic element pair for flammable/combustible gases. Ideal for fixed gas detection applications
Measuring Range: 0-100% LEL
Part no: 2111B2016
The CAT16 element pair offers 2.7V, 200mA, constant current with high poison resistance and high stability, ideal for fixed gas detection and monitoring systems and with expected operating life of 5 years. 
The latest catalytic gas sensors from Sixth Sense offer new levels of poison resistance and lifetime for flammable gas detection. Sixth Sense pellistors allow you to reduce calibration requirements, increase customer confidence and repeat business.
All pellistors are attacked by certain vapours and in particular, by silicone and Hydrogen Sulphide. The CAT16 pellistors will survive up to 20 times longer than other 'poison resistant' sensors. Sixth Sense pellistors often exhibit lifetimes in excess of 5 years. CAT16 elements are available for fixed point systems. 
Note: Please refer to individual datasheet for detailed information on this item.
Available options:
– For portable gas detection applications, see our CAT25 pellistors (part no. 2112B2125) or our Zellpell sensor (part no. 2118B0106), which offers CAT25 in certified housing, with optional 4-20mA transmitter (part no. 2112B1000).
– For infrared sensors, see our 4 and 7 series sized infrared sensors (part no. 2112BM4/P4), also available with voltage transmitter output or bridge type dc (part no. 2112BM4/P4-V).