Combustible gases, SC-404S semiconductor gas sensor, suction/pumped type, 0-500ppm
Product Code: SC-404S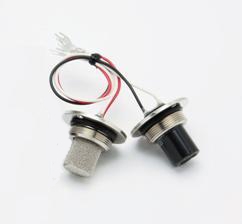 Quick Overview
KOMYO KITAGAWA SC-404S semiconductor gas sensor for combustible gases, suction/pumped method, high VOC sensitivity, 0-500ppm
Add to enquiry
Details
KOMYO KITAGAWA SC-404S semiconductor gas sensor for Methane CH4 (suction/pumped method), high VOC sensitivity.
Measuring range: 0-500ppm CH4
Part no: SC-404S
Method: Suction/pumped type
This suction/pumped type, high sensitivity hot-wire semiconductor gas sensor is for measurement of combustible gases, with high VOC sensitivity.
The sensor offers high VOC sensitivity and humidity compensation with good zero and long-term stability. It is utilised for suction/pumped type gas detectors.
High sensitivity to VOC concentrations

Small zero drift, unaffected by humidity

Good long-term stability

Measuring range is from 0 to 500ppm
Available for new gas detection applications and for sensor replacement in Komyo Kitagawa portable monitors and fixed gas detection systems.
Komyo Kitagawa gas detection systems utilising the SC-404S gas sensor:
– Fixed gas detection systems: suitable for Komyo fixed systems. Please contact us with details of your fixed system/s for assistance.