Combustible gases, C-10 catalytic gas sensor, 0-100% LEL
Product Code: C-10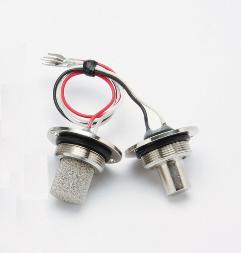 Quick Overview
KOMYO KITAGAWA C-10 catalytic gas sensor for combustible gases, diffusion method, 0-100% LEL
Add to enquiry
Details
KOMYO KITAGAWA C-10 catalytic gas sensor for combustible gases, diffusion method
Measuring range: 0-100% LEL
Part no: C-10
Method: Diffusion type
This diffusion type, catalytic gas sensor is for measurement of combustible gases, 0-100% LEL.
The sensor offers good sensitivity and long-term stability. It is utilised for diffusion type gas detectors. 
Output is proportional to the gas concentration up to LEL

Good sensitivity and reproducibility

Unaffected by ambient temperature and humidity

Response time within 10 seconds at 90% response Methane and within 15 seconds at 90% response Isobutane
Available for new gas detection applications and for sensor replacement in Komyo Kitagawa portable monitors and fixed gas detection systems.
Komyo Kitagawa gas detection systems utilising the C-10 gas sensor:
– Fixed gas detection systems: suitable for Komyo fixed systems.  Please contact us with details of your fixed system/s for assistance.