CLIP & CLIP + Personal Gas Monitors
Product Code: CLIP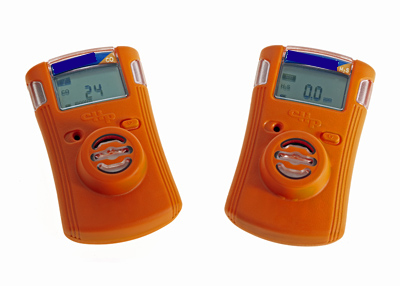 Quick Overview
Reliable and durable fixed life monitoring in a compact and maintenance free solution for Oxygen, Carbon Monoxide or Hydrogen Sulphide
Details
Reliable and durable fixed life monitoring in a compact and maintenance free solution for Oxygen, Carbon Monoxide or Hydrogen Sulphide.
Designed and tested for use in extreme temperatures, the Clip offers maintenance free single gas personal monitoring for industrial applications.
The Clip and Clip+ withstand the harshest industrial working conditions, reduce training time and offer adjustable alarm levels ensuring any changes in regulation or company standards can be implemented quickly. There is real time gas reading or months left indication, user defined gas (bump) test intervals and regular self tests verifying alerts and electronics.