Carbon Monoxide CO LXH 4-20mA Transmitter, Low Hydrogen Cross-sensitivity, 0-300ppm
Product Code: 2112B1006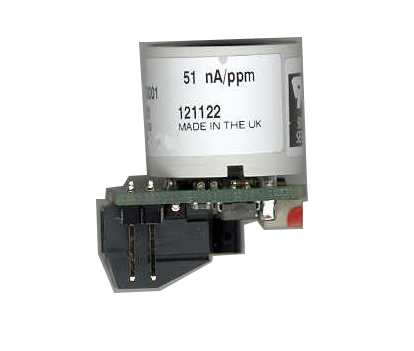 Quick Overview
Carbon Monoxide CO ECO-Sure LXH version sensor with 4-20mA transmitter, 0-300ppm
Add to enquiry
Details
Carbon Monoxide CO ECO-Sure (2e) LXH version sensor with 4-20mA transmitter. Low hydrogen cross-sensitivity version.
Measuring Ranges: Standard: 0-300ppm CO. Optional: 0-200ppm CO
Size: 4 series sensor included
Part no: 2112B1006
Power supply: 12Vdc. Output: 4-20mA
The 4-20mA transmitter offers a fast and accurate solution for the measurement of CO, where it is important to utilise a CO sensor with low Hydrogen cross-sensitivity. Example applications include monitoring of smoking in public places, such as toilets and cloakrooms, where standard sensors in CO detectors may cause false alarms through spray perfumes and aftershaves.
The sensor featuring in our transmitter is the LXH sensor, one of the latest generation CO sensors from Sixth Sense, specifically designed for use in consumer and commercial applications. It is commonly used in CO breath monitors as part of 'stop smoking' programmes by health agencies worldwide.
Note: Please refer to individual datasheet for detailed information on this item.
Available options:
– Transmitter installation kit (part no. 2112B1002)
– Gas Measuring System (part no. 2112B1014). Gas detection controllers and MODBUS cards also available.
– Test/calibration gas cap (part no. 2112B1010)
– LXH gas sensor, 0-300ppm CO (part no. 2112B3008)
– ECO-Sure gas sensor, 0-500ppm CO (part no. 2112B3000)
– 10 YEAR WARRANTY ECO-SURE 'X' NOW AVAILABLE: We are pleased to present our NEW 10 year warranty ECO-Sure sensor, ECO-Sure X (part no. 2112B3001) – please ask us for more details!