LXH CO Carbon Monoxide Gas Sensor, 0-200ppm, Low Hydrogen Cross-Sensitivity
Product Code: 2112B3008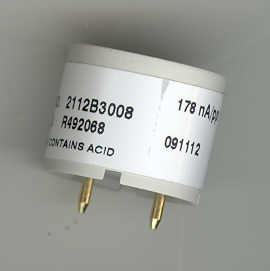 Quick Overview
LXH CO sensor with low Hydrogen cross-sensitivity, 0-200ppm Carbon Monoxide
Add to enquiry
Details
ECO-Sure (2e) LXH version CO Carbon Monoxide sensor with low Hydrogen cross-sensitivity
Measuring Range: 0-200ppm.
Size: 4 series
Part no: 2112B3008
Where it is important to utilise a Carbon Monoxide sensor offering low Hydrogen cross-sensitivity, the LXH CO sensor is ideal. Available as a single sensor, in combination with a 4-20mA transmitter or as a complete housed solution.
This sensor is popular for medical applications and particularly for smoking cessation. The two-electrode LXH CO sensor is designed for the detection of Carbon Monoxide in air, where Hydrogen may be present as a cross-interferent. The primary application of the LXH sensor is for the measurement of Carbon Monoxide in breath, making this sensor ideal for monitoring equipment utilised in 'stop smoking' programmes.
Available accessories:
– 4-20mA transmitter (part no. 2112B1006)
– Installation kit (part no. 2112B1002)
– Gas Measuring System (part no. 2112B1014). Gas detection controllers and MODBUS cards also available.
– Test/calibration gas cap (part no. 2112B1010)