Carbon Dioxide CO2 Gas Warning System
Product Code: 2112B0600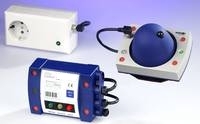 Quick Overview
Carbon Dioxide CO2 Gas Warning System – storage warning system with infrared CO2 sensor and warning units, ideal for beer cellars and CO2 storage. Measuring Ranges: 1.5% CO2 visual and sound alarm. 3% CO2 visual and sound main alarm
Details
Carbon Dioxide CO2 Gas Warning System – storage warning system with infrared CO2 sensor and warning units, ideal for beer cellars and CO2 storage
Measuring Ranges: 1.5% CO2 visual and sound alarm. 3% CO2 visual and sound main alarm
Part no: 2112B0600
Power supply: 24V d.c. Output: alarm
This Carbon Dioxide CO2 Gas Warning System incorporates the benefits of accurate and fast readings from infrared CO2 sensors and warning units. It is an ideal and simple fixed solution for beer cellars and CO2 storage rooms.
This system offers a number of specific advantages:
Low cost, high quality CO2 sensing.
Advanced infrared two-way referencing sensor with expected operating lifetime in excess of 5 years.
Simple plug and play installation.
Length of wiring in installation is not limited as per some other manufactured systems. Separate main unit and sensor units mean that the power point can be located outside of the storage room.
Simple package for one storage room is available for smaller bars, pubs and restaurants.
More than 85,000 systems sold!
Note: Please refer to individual manual for detailed information on this item.

Alternative solutions available for CO2 detection:
– CO2 gas measuring system – heavy duty C3 infrared CO2 sensor with 4-20mA output transmitter in aluminium housing (0.1-10V output available on request), 0-5% (part no. 2112B9050)
– Indoor air quality infrared CO2 monitor, 0-3000ppm (part no. 2112B8000)
– 'Luftgüte' mobile indoor air quality CO2 monitor with traffic light option including plug (power supply via mains adaptor), 0-3000ppm (part no. 2112B8000-TLM)
– 'Luftgüte' two relay indoor air quality infrared CO2 monitor with traffic light option (part no. 2112B8000-TLR)
– Test Gas Cap and installation ring with screws suitable for CO2 infrared C3 sensors (part no. 2112B1011)
– Test and calibration software for all CO2 infrared C3 sensors including data cable 2.5 metres for test and calibration software (part no. 2112B9075)
– Gas detection controller (part nos. 2112BGWZ-S2/-S4/-S6)
– MODBUS card (part nos. 2112B1050/2112B1055)
– For alternative ranges of infrared CO2 sensors, please see our C1/C2 miniature sensors or C4 4&7 series sized gas detection sensors