AIR FLOW INDICATOR TUBE
Product Code: 301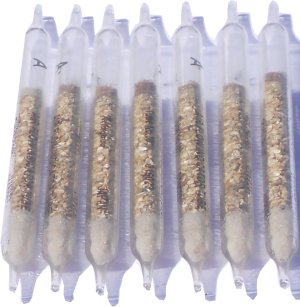 Quick Overview
Applications:

Exhaust & heat ventilation

Quantity:

10 tubes per box
Note: The air flow tube reacts with vapour in the air and generates a harmless white smoke. The tube is used to check velocity and direction of air flow in rooms and for verifying efficiency and effectiveness of ventilation outlets. The 301 tube is for use with models AS-1, AS-2 or AS-3 Air Flow Indicators (not included).
Add to enquiry
Details
Air flow indicator tubes for use with AS1, AS2 or AS3 equipment.