Accessories – MODBUS Card
Product Code: 2112B1049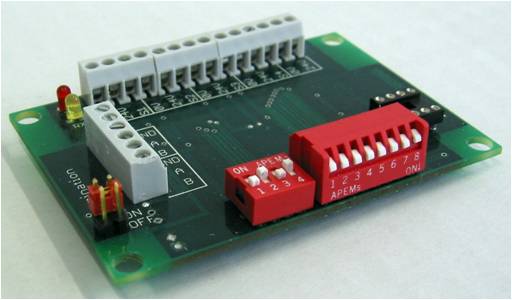 Quick Overview
MODBUS Card suitable for 4-20mA output Gas Measuring Systems and transmitters - converts 4-20mA output into digital signal
Add to enquiry
Details
MODBUS Card suitable for Gas Measuring Systems and transmitters with 4-20mA output
Part no: 2112B1050
The MODBUS card converts 4-20mA signals from our Gas Measuring Systems and transmitters into digital output.
The central evaluation and processing of measuring signals using a bus system and a central computer is advisable whenever a complex system has to be controlled, such as a system with many remote measuring points within buildings and underground car parks.
When determining gas and vapour concentrations in ambient air, a typical signal of 4-20 mA is used with a gas detection system. Although it is possible to connect to a digital data communication system, this is expensive.
The MODBUS card changes 4-20 mA signals into digital signals and transfers this signal via a serial RS485 interface to a central computer, which can be located up to 1,000 metres away. The MODBUS card makes use of reliable MODBUS RTU protocol.
The MODBUS card is suitable for a maximum of four 4-20 mA input signals and transfers the data, on request, to the central computer. The digital signal contains the following information:
–  Coding of the MODBUS card
–  Coding of the channel
–  Gas to be measured
–  Gas concentration
Available accessories:
– MODBUS card in housing (part no. 2112B1055)