Accessories – Gas Flow Adaptor Housing for C2 CO2 sensor
Product Code: 2112BC12-H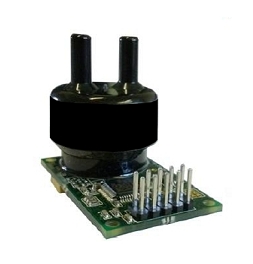 Quick Overview
Gas flow adaptor housing for C2 infrared CO2 sensor
Details
Gas flow adaptor housing for C2 infrared CO2 sensor. This is supplied prefitted to the C2 transmitter
Part no: 2112BC12-H
This flow adaptor housing is an accessory that connects to the CO2 C2 infrared gas sensor. It is a simple solution for gas flow applications and also for test and calibration of gas.
Please note that this cap is supplied prefitted to the transmitter. It is a permanent fitted solution and is not removable.
Available options:
– C2 infrared CO2 gas transmitter, RS232 (part no. 2112BC2)
– Analogue voltage transmitter option (part no. 2112BC2-V)
– Gas flow adaptor housing (part no. 2112BC12-H)
– USB cable (part no. 2112BC12USB)
– For faster speed CO2 sensing, see our HIGH SPEED version (part no. 2112BC2SPD).
– For low range CO2 measurement, please see our C1 infrared sensor (part no. 2112BC1/2112BC1-V)