Gas Sensors - Frequently Asked Questions (FAQ)
If you have a question on a specific sensor or a technical query, please email us with details of your query and application to: sales@euro-gasman.com.
Can I buy a small quantity of sensors?
Yes, certainly! We are pleased to work closely with research institutes, students, small businesses... you are welcome to purchase just one item for testing or project purposes. Please refer to our purchasing terms and conditions for details.
What is the manufacturing lead time of sensor products?
All our sensor ranges are manufactured and precalibrated to order. We will be pleased to provide approximate despatch times on provision of requirements. Payment is kindly requested prior to manufacture and despatch. Please allow a lead time from receipt of Proforma payment against order of approximately 2-3 weeks for sensors, 4-6 weeks for 4-20mA transmitters and 6-8 weeks for MODBUS cards. Volume orders may increase lead times. Please refer to our purchasing terms and conditions for details.
What is the warranty on sensors?
Please refer to the individual product datasheet for details on warranty period.
Do you ship worldwide?
Yes, we have 27 years of experience in despatching worldwide. We will be pleased to quote carriage on provision of quantity requirements and address details. We are also pleased to use your Company's own carrier on request (DHL/FedEx/UPS/TNT). Please note, there is a nominal packaging/administration charge applicable where goods are collected ex works or despatched on a customer's carrier account. This charge covers the packaging and administration necessary for safe transit of each consignment.
How do I order?
Please provide your order to us in writing by email or fax, including your requested items, measuring range required (where applicable), full delivery and invoice address and your contact details.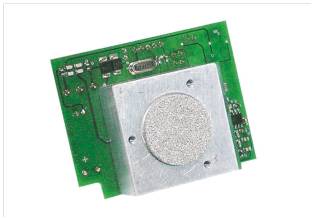 How do I pay?
Once we have received your order, we will issue a Proforma Invoice and payment details by return. Proforma payment is requested prior to manufacture and despatch of goods. Payment may be made via Bank-to-Bank wire transfer or VISA/MasterCard (conditions apply - a 3% surcharge will be applicable on total invoice values over UK £ 500-00). We are also pleased to accept UK £ Sterling cheques from UK companies. UK £ Sterling only. Euro-Gas terms and conditions of sale apply. Copy available on request.
Do I need Socket Connections for the Sensors?
When utilising sensors with pins, connection should be made via a PCB mounting sockets. Soldering or using glue with the sensor should be avoided and will invalidate warranty. For details of recommended sockets, please contact us.
Sensors with pins where connection via socket is essential, includes the pin type 3-series, 4-series, 5-series and 7-series sized sensors.
A few sensor types do allow for solder connection. This will be mentioned specifically on the accompanying datasheet. These include 3-series and 4-series sensors with side tags only and i2c transmitters. Soldering may be used with care. If you are unsure, please contact us for further assistance.